25th August, 2000 - Newbury, England
Later that evening pizza was ordered and eaten with the 2 for 1 deal that i5 had with Dominos.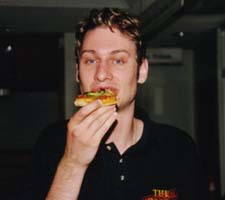 After eating Ve7 decided he would go home for the night and come back early the next morning, obviously not wishing to sleep in the same area as the many computer-loving males at i5. He said his goodbyes to his computer and the other Diuturnals and left.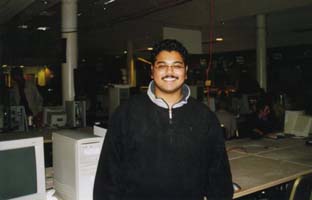 The three remaining TDO personnel stayed up playing UT until the early hours of the morning. When they finally got tired they found their way to a quiet corner and settled down for the night in the sleeping bags that had been brought with them.
[Back]
[Index]
[Next]